Dive into the Coral Sea along the coast of Australia and spend some time with The Great Barrier Reef!
Try your hand at naming the different types of fish that swim here, get crafty and create your own deep sea diorama, or test your knowledge of the facts you've learned while reading.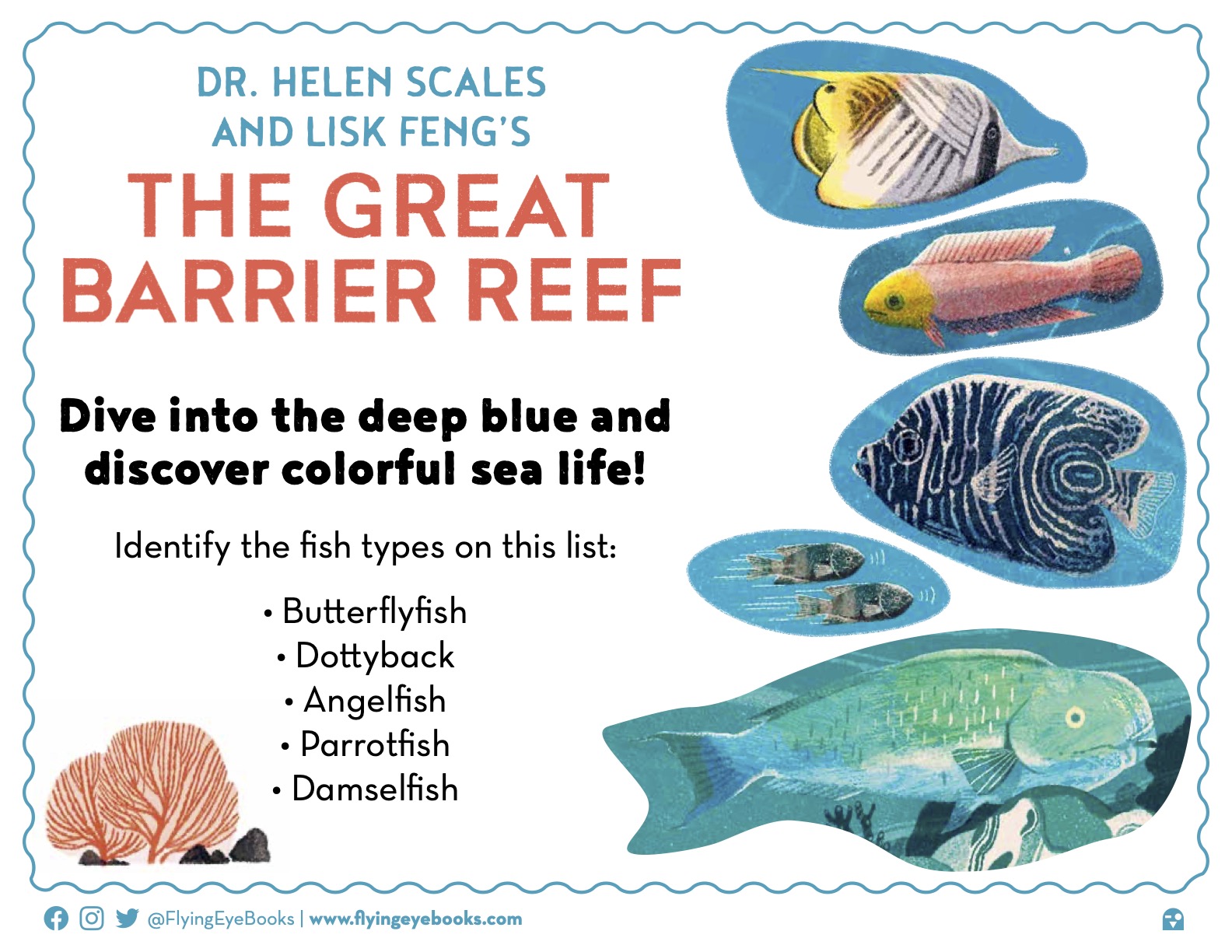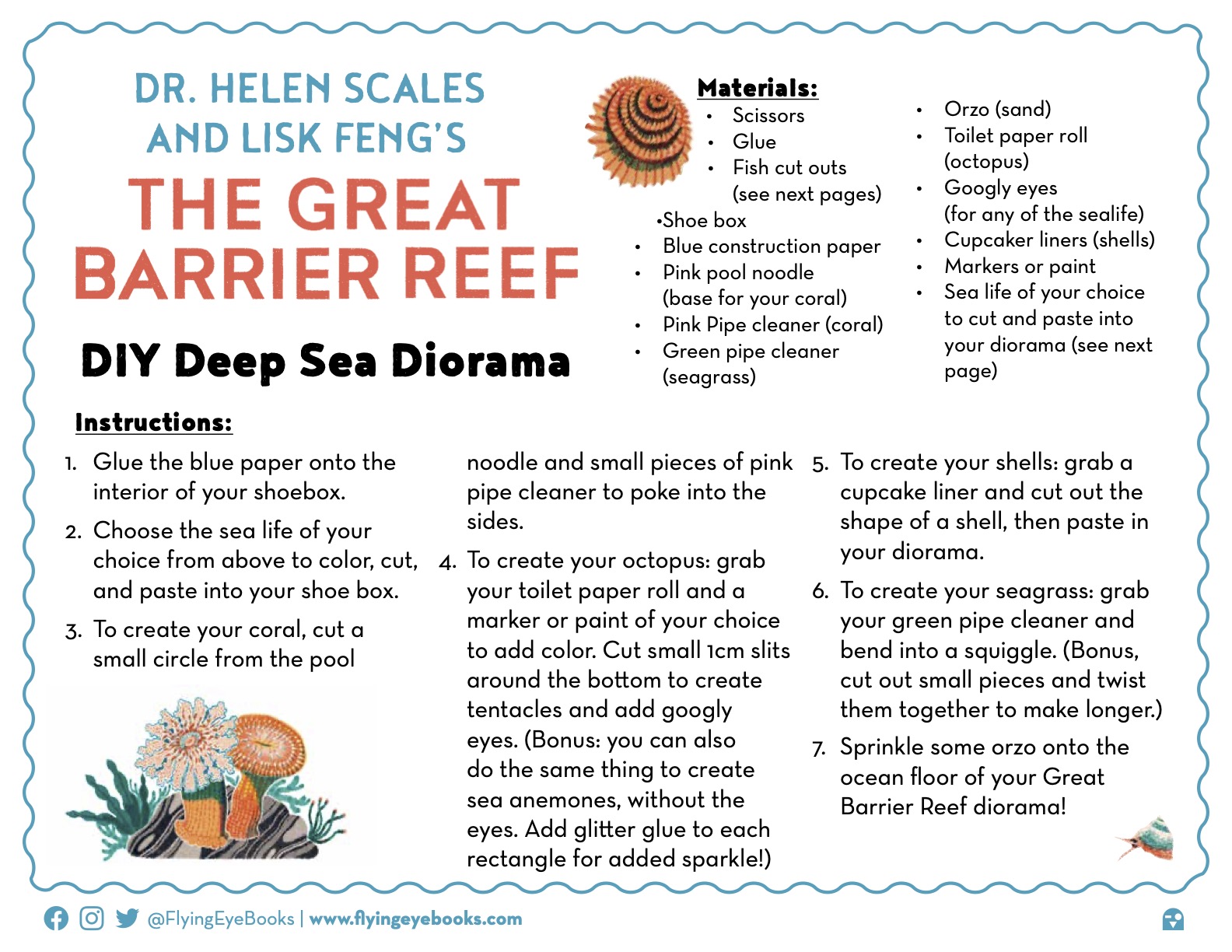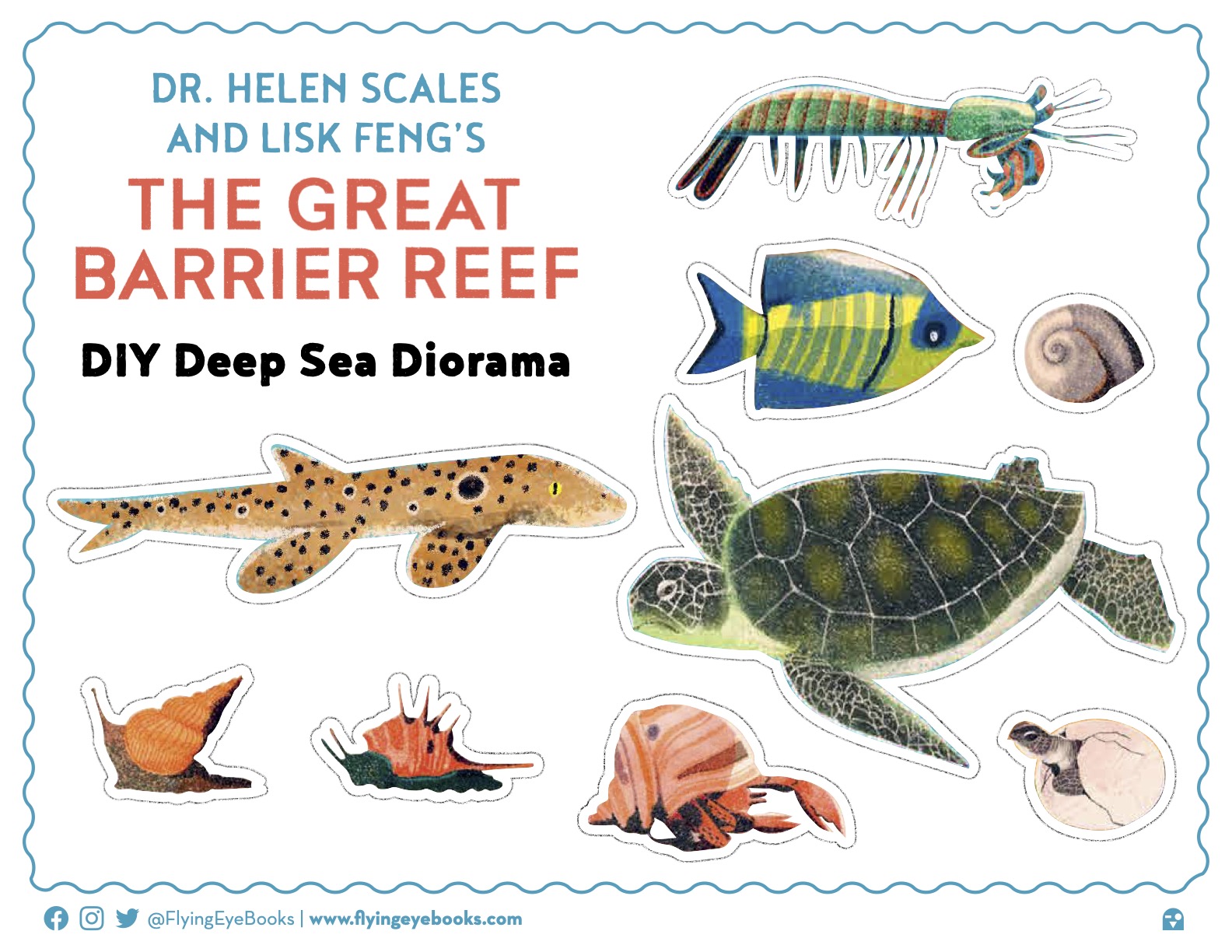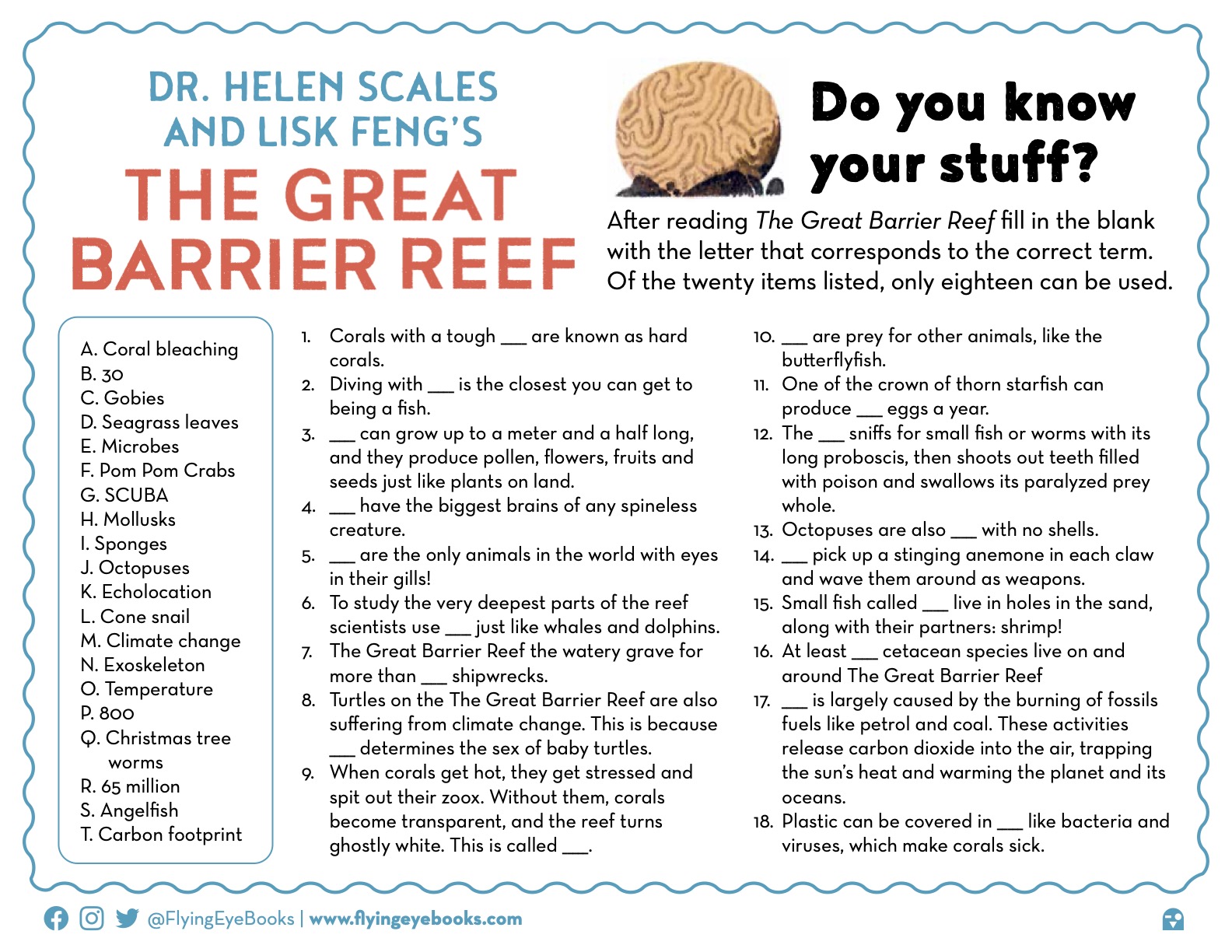 The Great Barrier Reef
Dr. Helen Scales; Illustrated by Lisk Feng
A vibrant guide to the Great Barrier Reef full of surprising factoids and retro illustrations, perfect for children curious about life under the sea!
"A very good book for beefing up the coral reef section, or for niche projects on climate change."
—School Library Journal