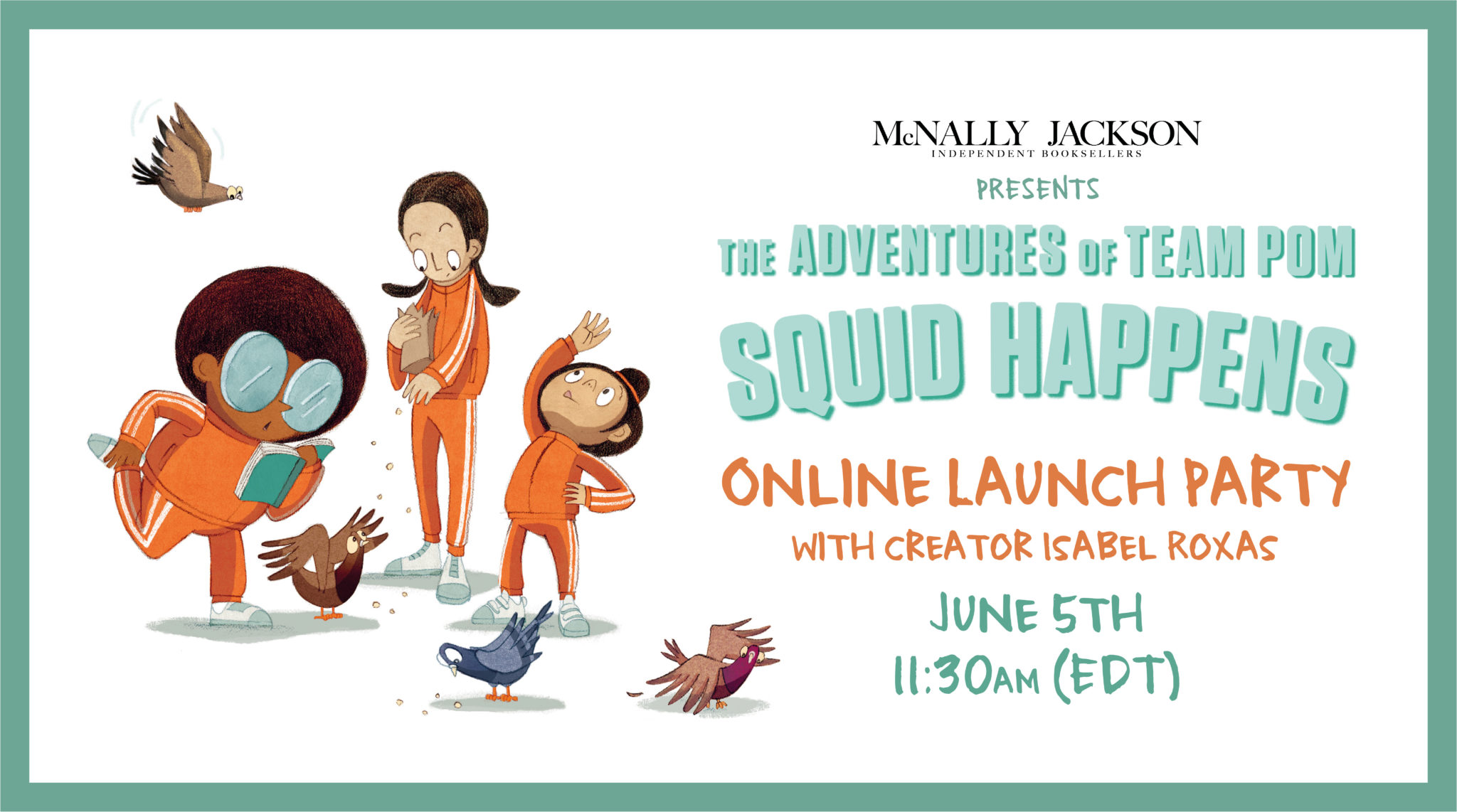 A very special crew of self-proclaimed oddballs are making a splash just in time for summer! This band of New York city kids, once lonely misfits, join forces to create a team, each bringing their own unique pizzaz to the pool at the Salmagundi Boys and Girls club of Shadyside, Queens. Roberta, Agnes, and Ruby have been practicing their synchronized swimming routines for quite some time now, and can't wait to show their unmatched and unconventional choreography. They're on the track to synchronized swimming stardom, with many new friends, bitter rivals, and unexpected twists and turns along the way.
The Adventures of Team: Squid Happens is a hilarious middle-grade graphic novel from award-winning cartoonist Isabel Roxas that explores friendship, teamwork, and what it really means to be yourself! We're so excited to hang out with our new favorite weirdos: Roberta, Agnes, and Ruby — and you will be too!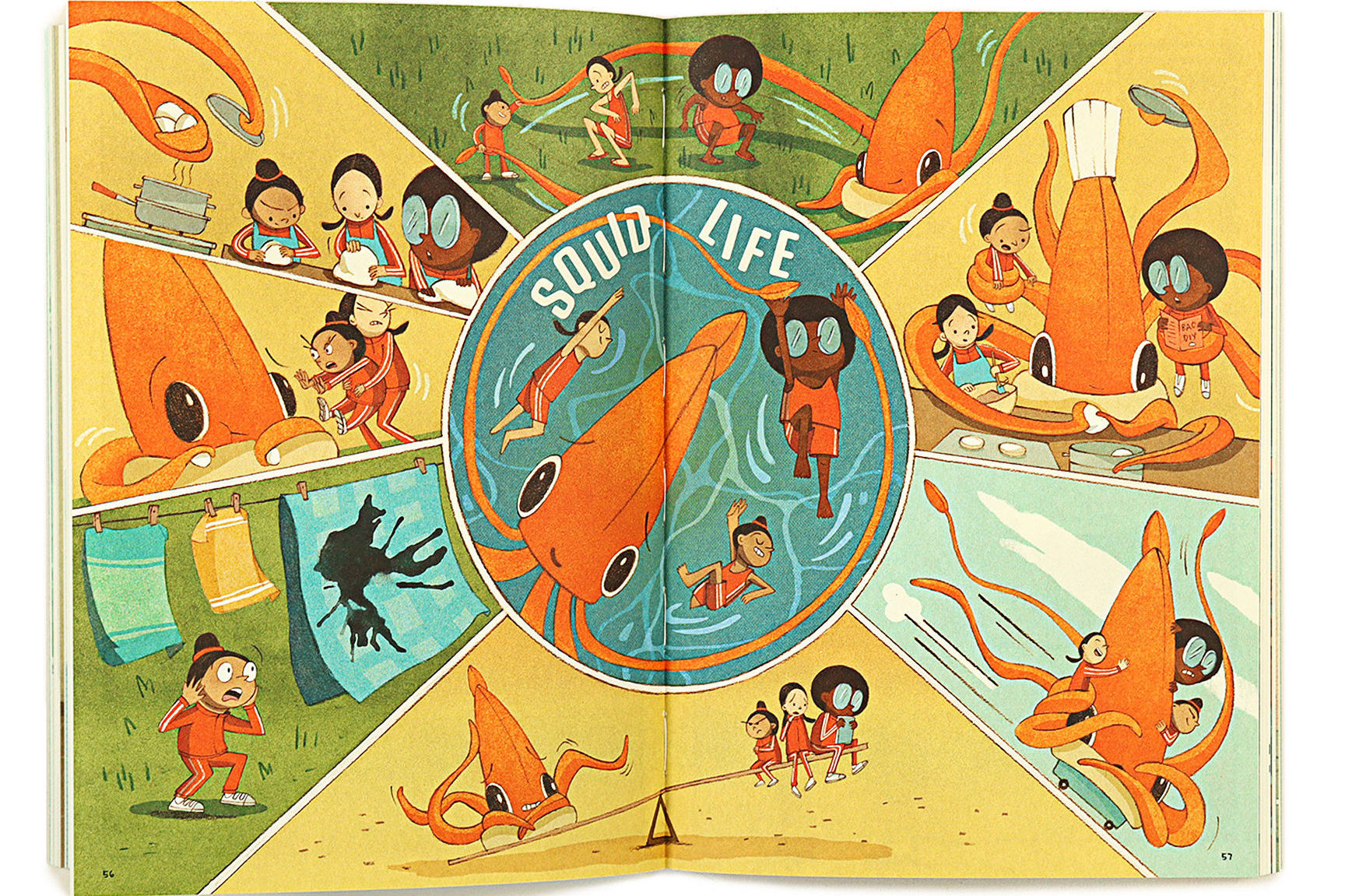 Make sure you join Isabel Roxas at the Brooklyn Public Library's Making And Teaching Graphic Novels online event! Isabel will be in a discussion with fellow cartoonists Remy Lai and Mika Song about how comics are an important educational tool. This event will be held on Zoom on June 2nd at 6pm (EDT). You can register now on the Brooklyn Public Library website!
We're also partnering with McNally Jackson to celebrate The Adventures of Team Pom: Squid Happens! Visit McNally Jackson's website now to register for the online launch party happening on June 5th at 11:30am (EDT), where you can hang out with Team Pom creator Isabel Roxas! Isabel will do a live reading and talk about all the behind-the-scenes work that went into making The Adventures of Team Pom: Squid Happens. And don't forget to preorder your book through McNally Jackson!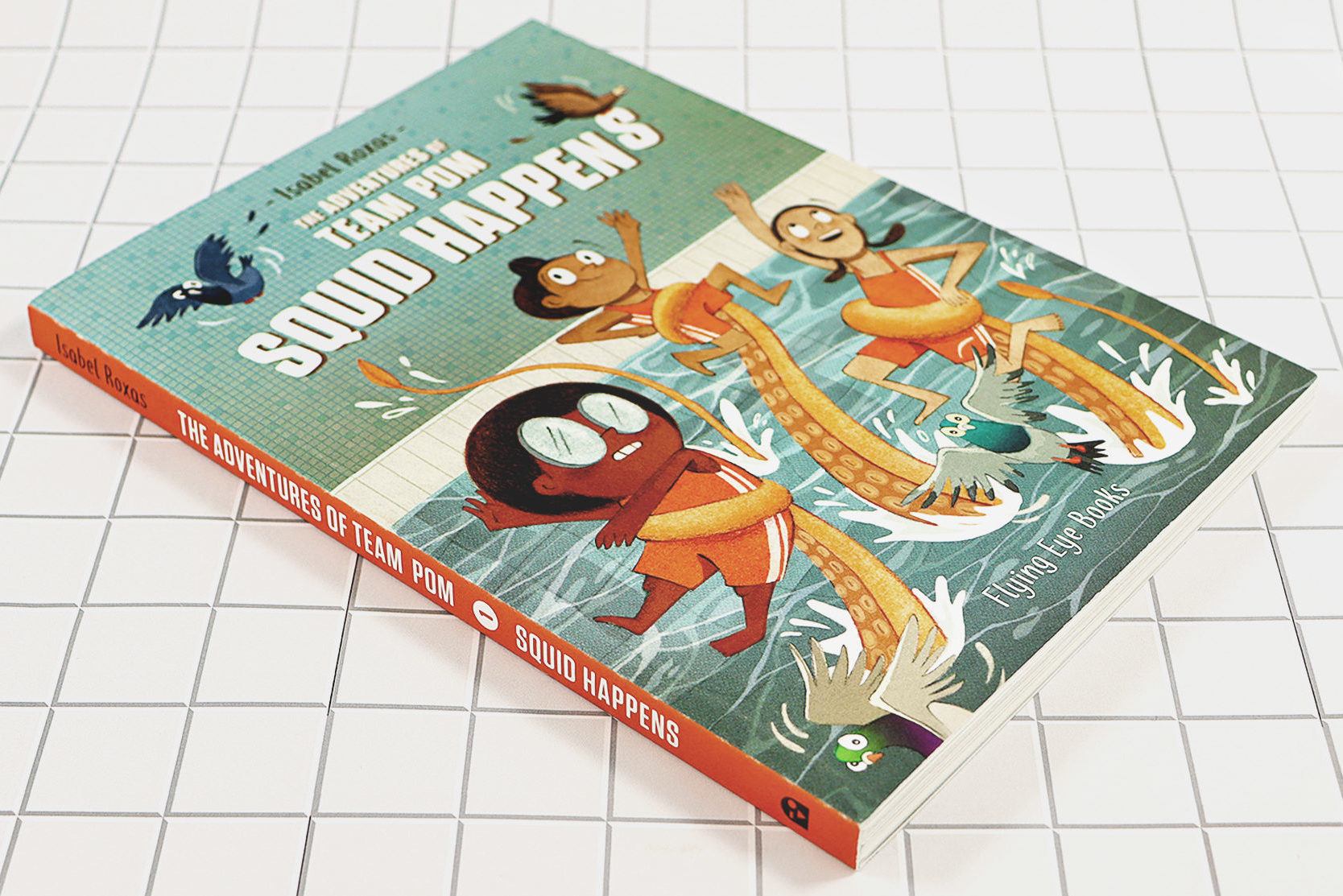 The Adventures of Team Pom: Squid Happens is on sale on June 1st in the UK and June 8th in the US and Canada.