Frankie loves to sort thing by colours, sizes and shapes – but can everything be easily organised into categories ?
These sheets are full of practical activities like colouring, dancing and categorising to help kids explore the world around them. You can download these high-res activity sheets here.
Created by a teacher and writer Pippa Goodhart, these are sure to complement children's learning and enhance the reading experience of this wonderful picture book.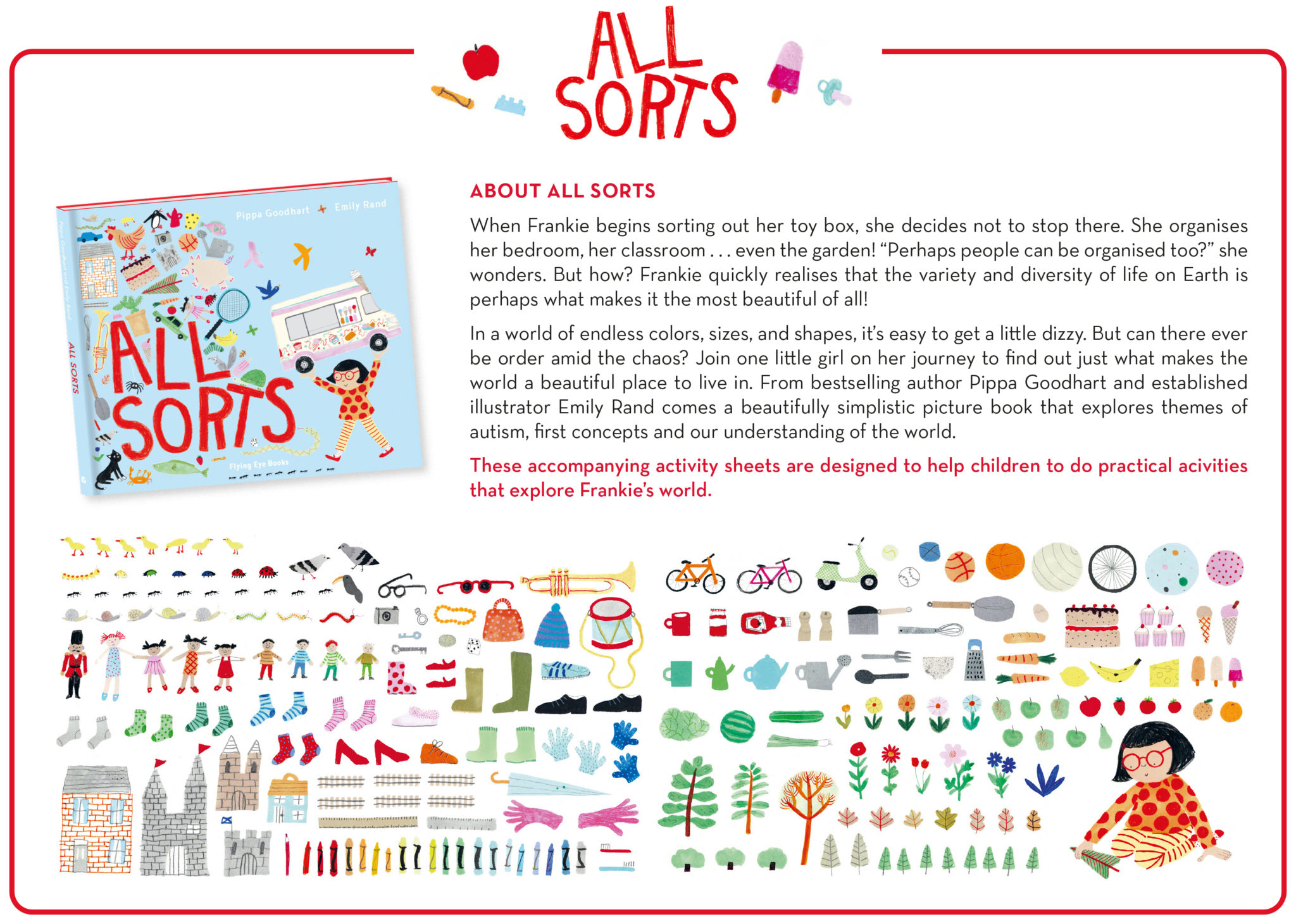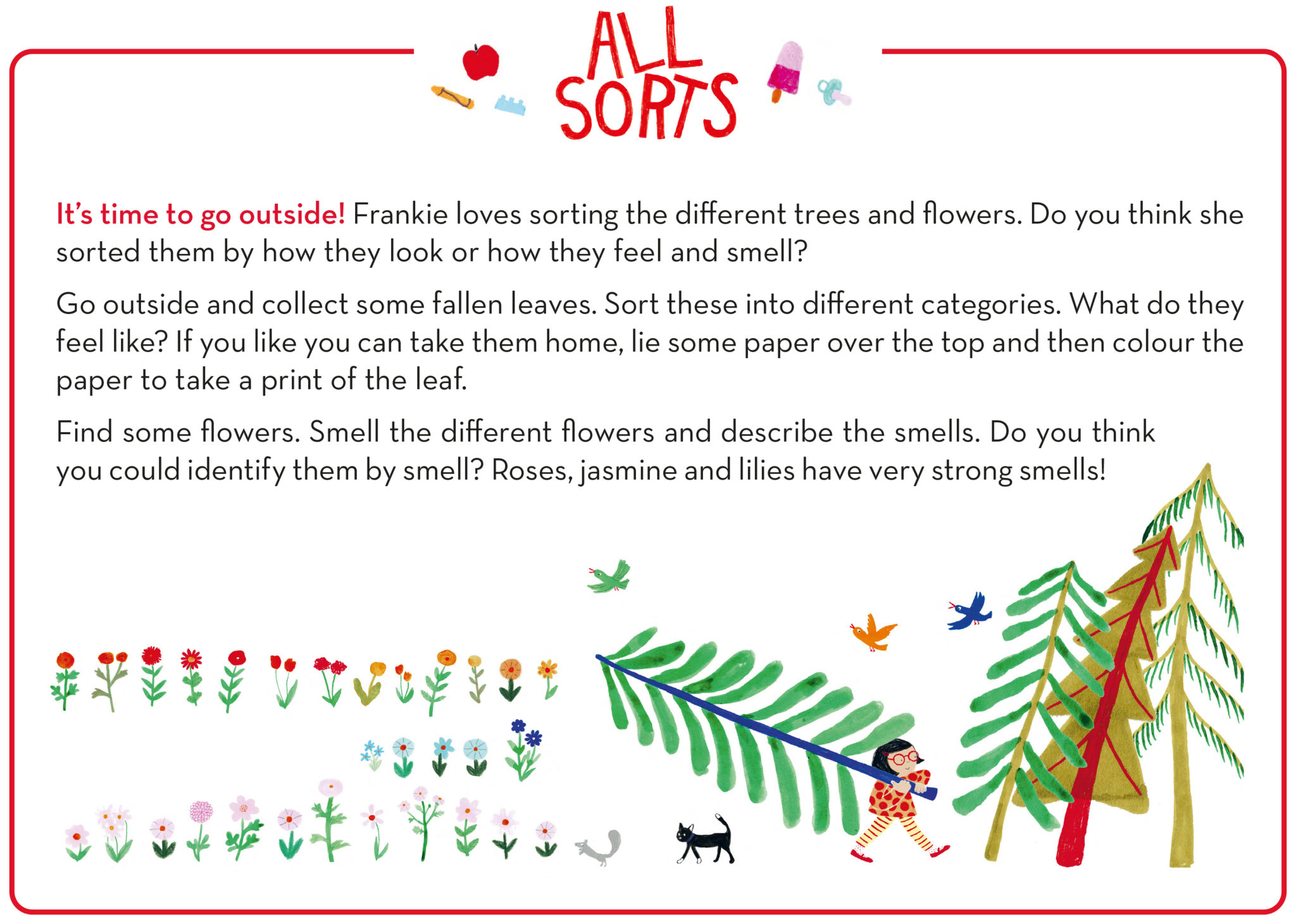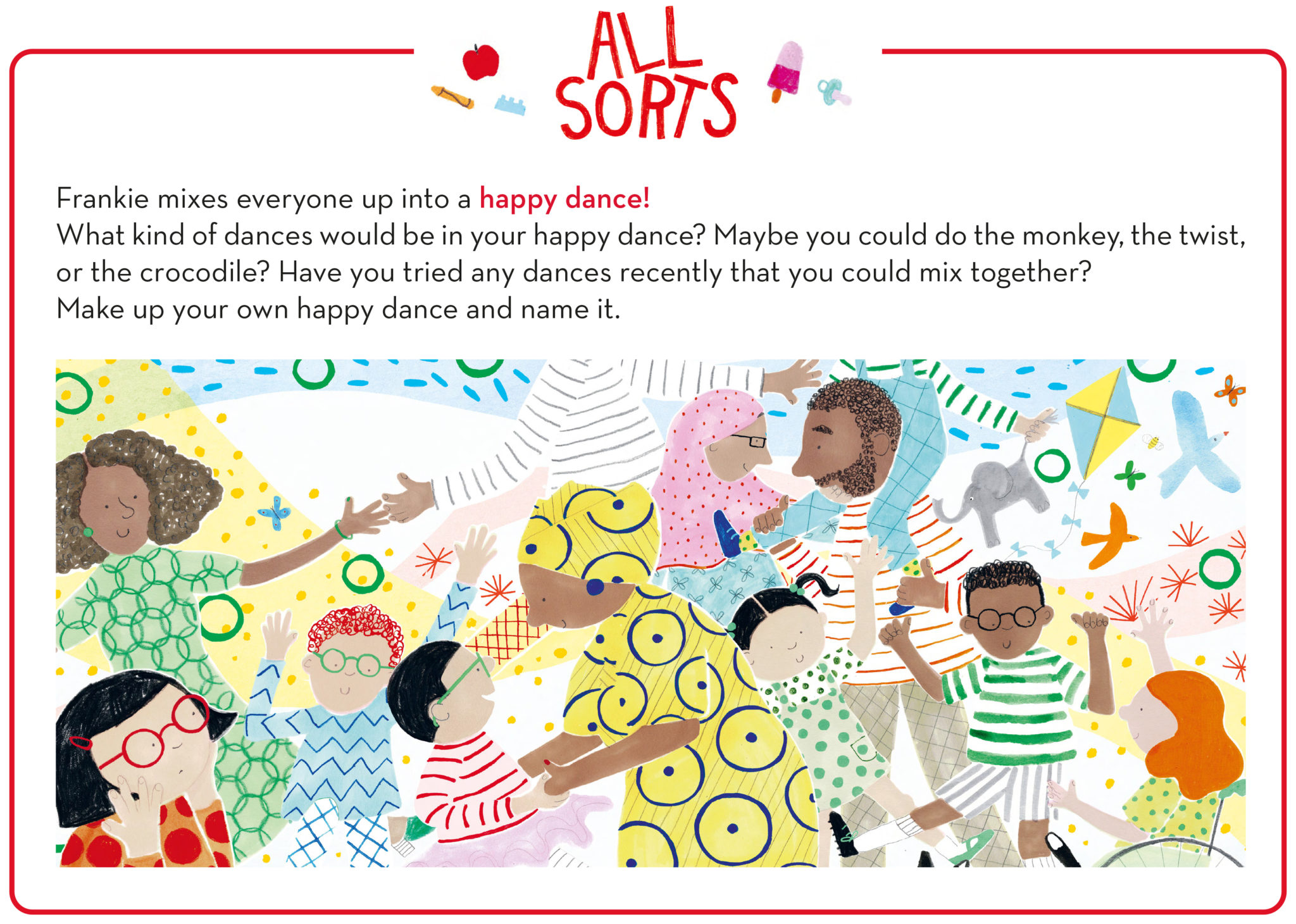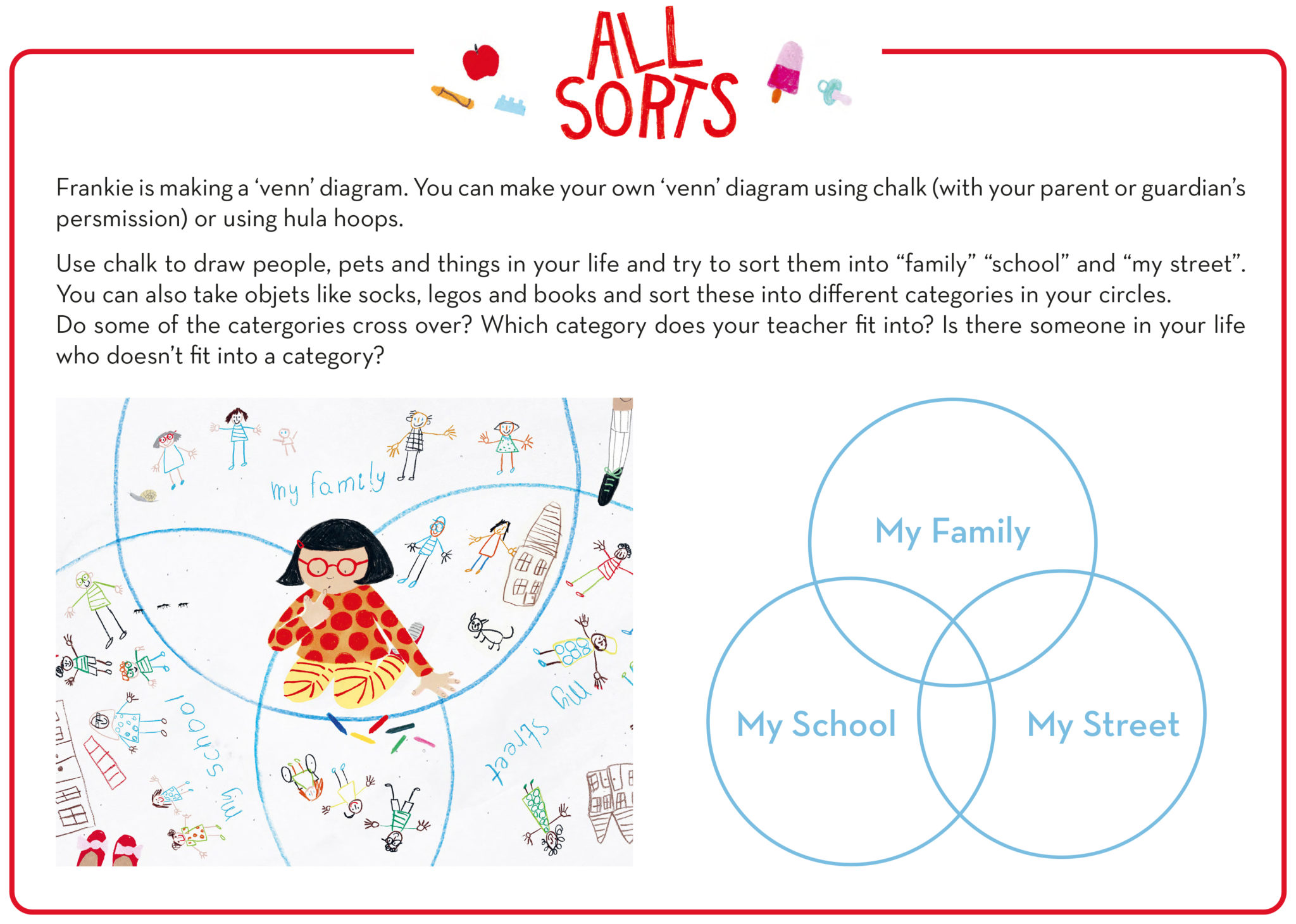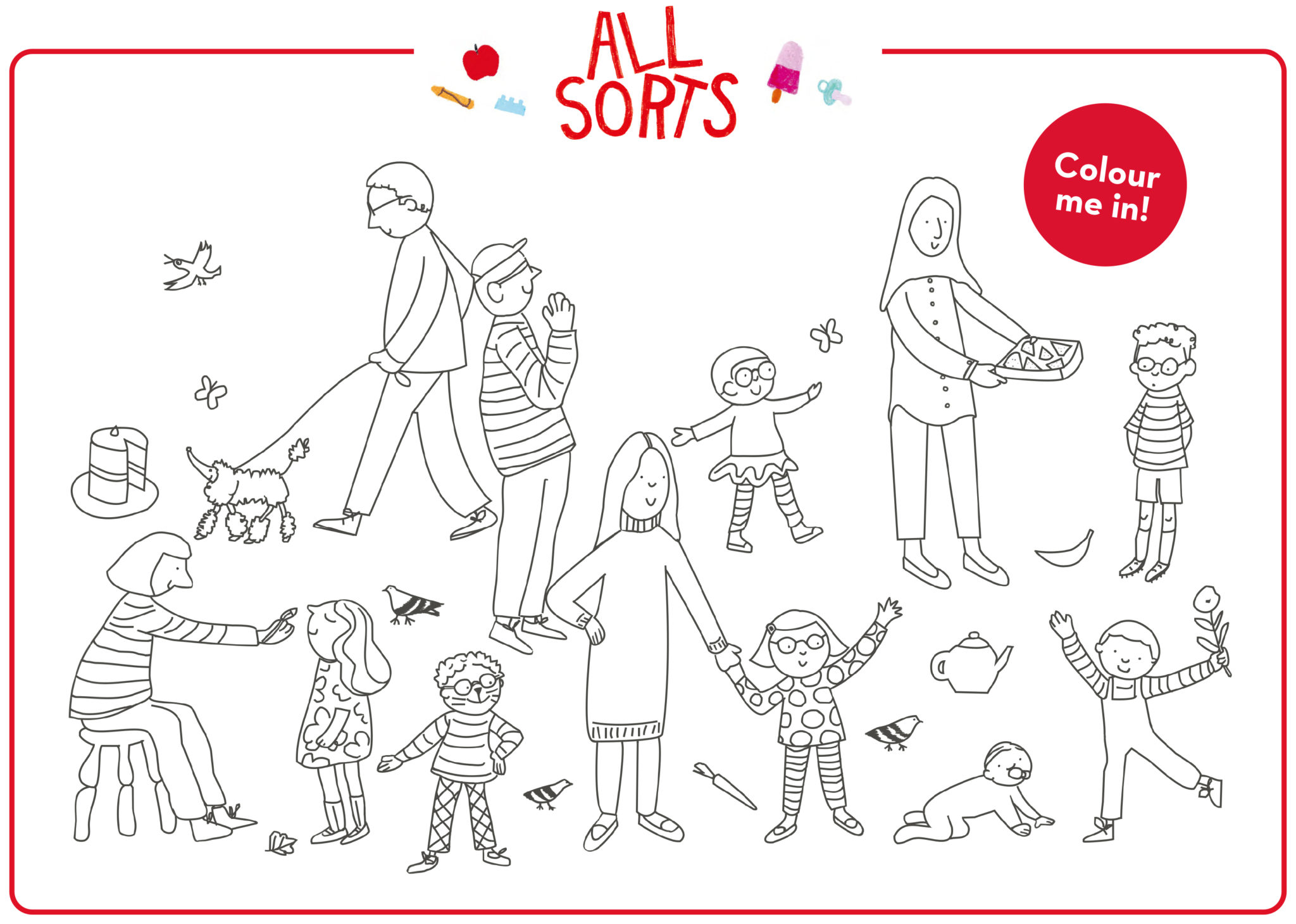 All Sorts is available from our website here.