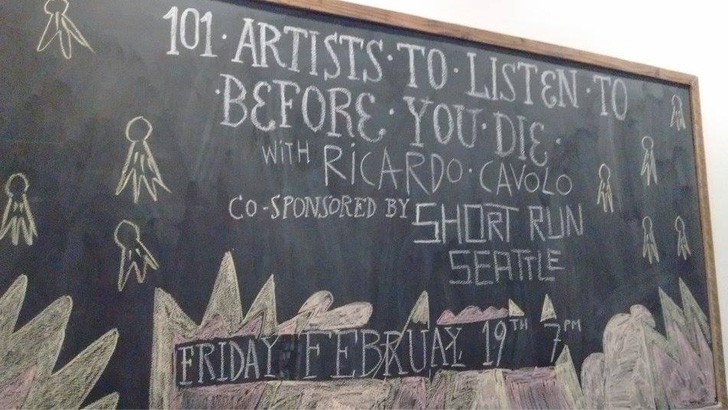 Seattle, WA–  Last month the good folks at Short Run Seattle had the brilliant idea to bring over author/illustrator and New York Times Bestseller Ricardo Cavolo to run wild all over the Emerald City.
Ricardo was in Seattle for two whirlwind weeks where he hustled all over town speaking with students, performing a live reading of choice sections of his amazing book 101 Artists to Listen to Before You Die, partying with our pals at the Fantagraphics Bookstore and Gallery, and leaving his mark with a fantastic new mural.  Check out those colors!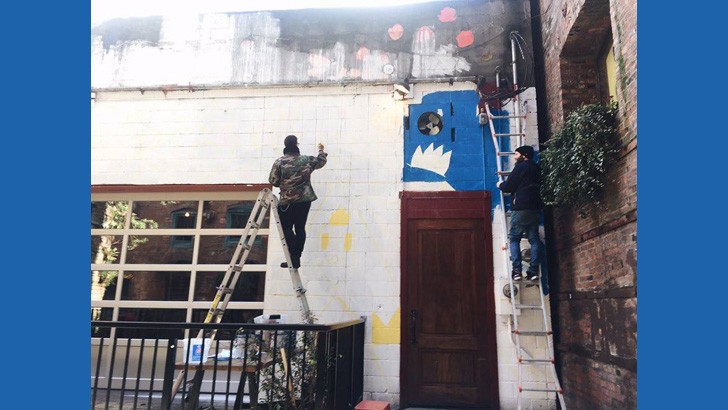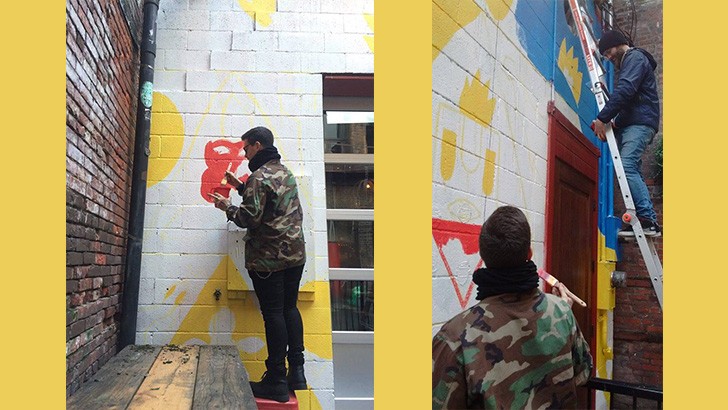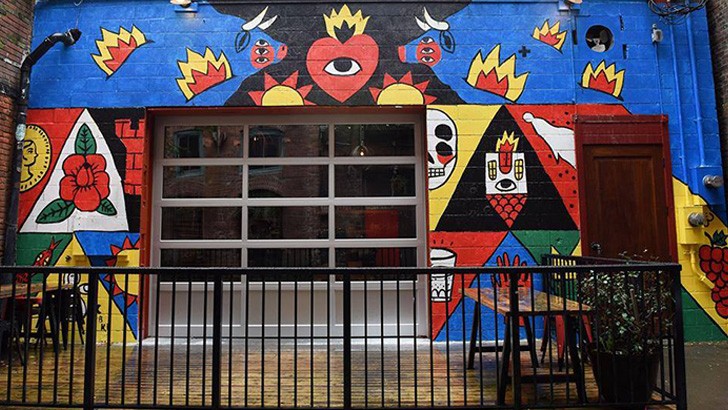 You can check out all the best moments in this handy Facebook album.  Our thanks to Short Run for coordinating all the fun events!  Until next time, Seattle!