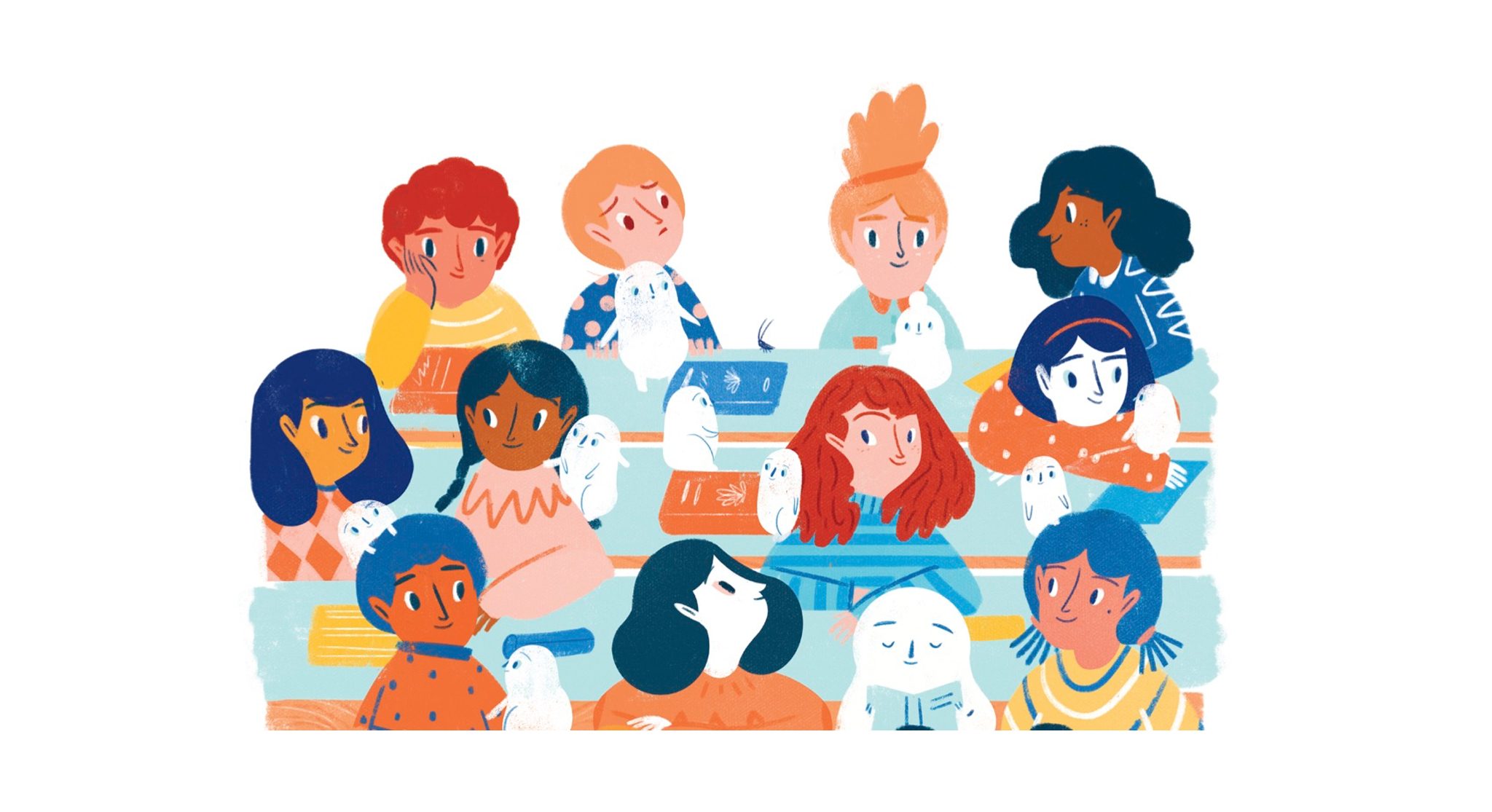 Summer's almost over and kids are headed back to school, and with that, there are new friends to make, and new stories to hear. In Me and My Fear (out now in the UK, US & Canada), a young immigrant girl starts school in her new country and has to face the challenges of making friends, learning a language, and overcoming her companion Fear, who perches on her shoulder every day—trying to keep her safe.
Me and My Fear is based on research that creator Francesca Sanna did in classrooms—asking children to draw their fears and encouraging them to talk about what made them afraid. To accompany this book, we've created a classroom guide, complete with activities and levelling information for teachers, students, and librarians to use for this upcoming year. You can download whichever version applies to you at the links below.
We hope that Francesca's experience working with immigrant children will provide depth to your classrooms and conversations this year!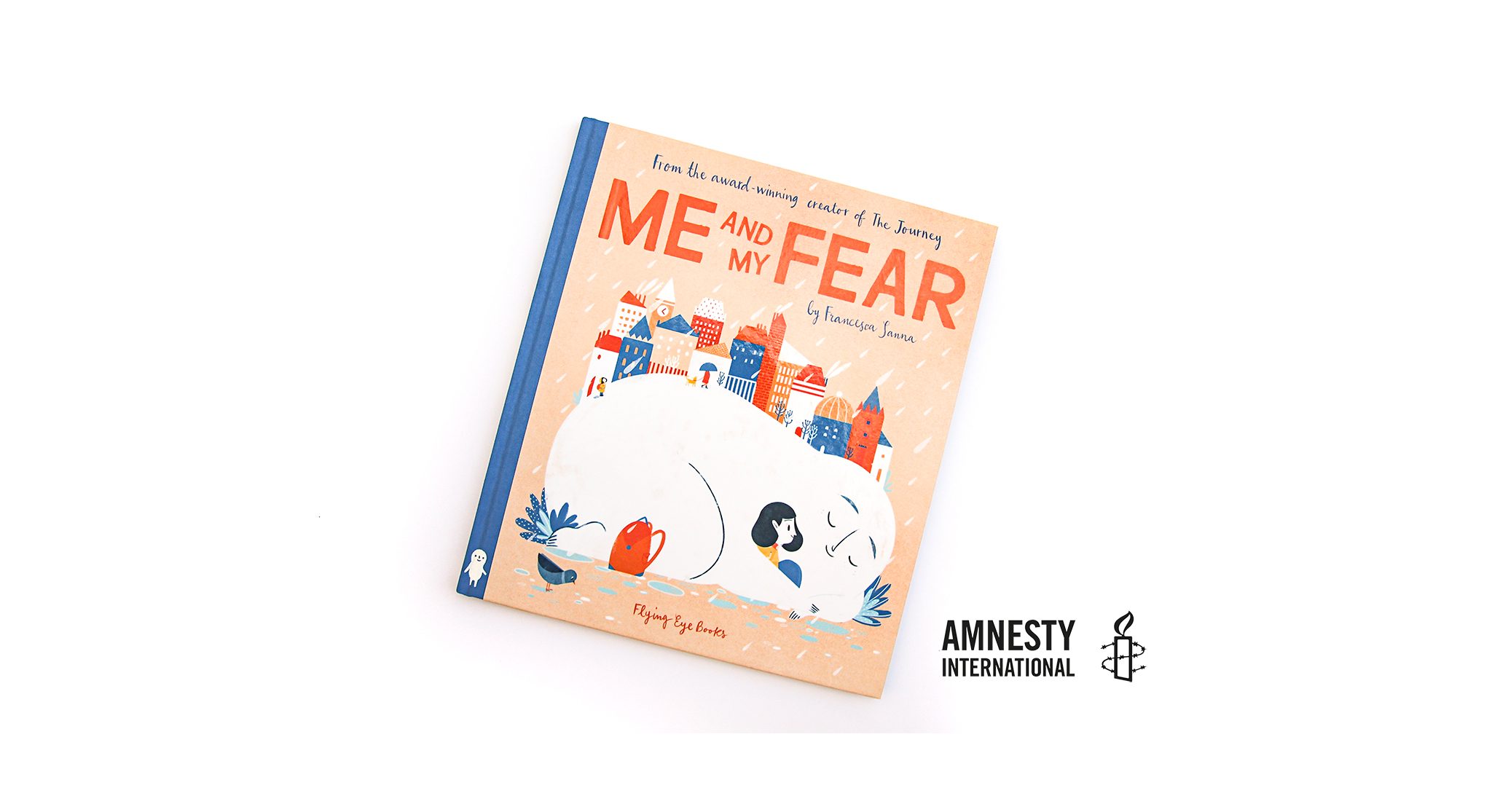 Author's Note:
"I am a very anxious person, and at times when working on this book, my fear would grow too big and grip me too tightly. I would not have succeeded without the precious help of many people. Firstly, I would like to thank each and every child I met in schools and libraries, who was willing to share their fears about being the new one, the different one, the one from another country. They helped keep my own fear from growing too large."—Francesca Sanna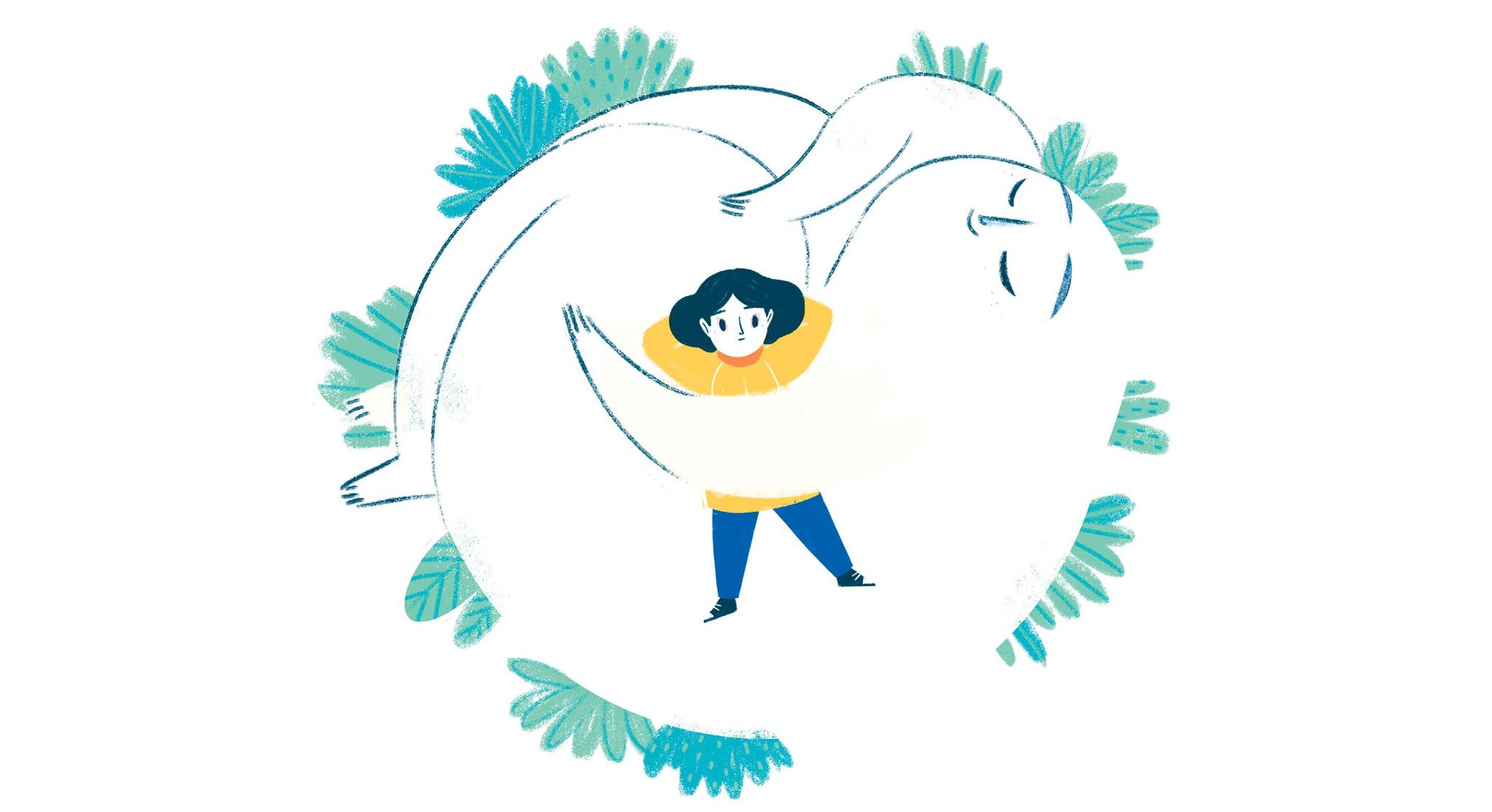 Praise for The Journey
Many of you know Francesca from her brilliant debut picture book, The Journey. With six starred reviews, and acknowledgement on Best of lists from The New York Times, The Wall Street Journal, School Library Journal, Kirkus Reviews, Publishers Weekly, and the New York Public Library, The Journey moved readers with the illustrated story of a family forced from their homes, gently introducing children to what it means to be a refugee. Now, Francesca brings us into the story of one young girl, overcoming her struggles to feel at home in her new country.
"This heart-stopping, visually sophisticated story of a happy family suddenly forced to flee their home because of war evokes the dark danger of fairy tales to present the stark realities and enduring hope of modern refugees."
—The New York Times, Notable Children's Books of 2016
"Direct in language and lush in colorful illustration, this poignant picture book for readers ages 6-10 nurtures compassion for real-life refugees."
—The Wall Street Journal, The Best Children's Books of 2016
"The Journey offers a beautiful message to readers — young and old alike — about the difficulties of finding a new home, and the value of welcoming strangers once they arrive."
—The Washington Post
"A necessary, artful, and searing story."
—Kirkus Reviews, STARRED REVIEW
"The innocent voice and dramatic graphic-style illustrations tell a harrowing, haunting, yet hopeful story of a family's search for a place to call home."
—School Library Journal, Best Picture Books of 2016
"Given the ongoing refugee crisis in Europe and immigration debates in the U.S. and abroad, Sanna's story is well poised to spark necessary conversations about the costs of war."
—Publisher's Weekly, STARRED REVIEW