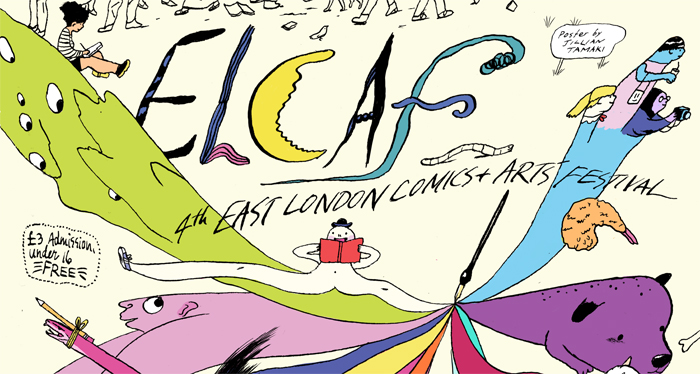 Preparations for ELCAF 2015 are well underway; venue's being confirmed, artists booked, programme getting finalised, applications flying in, and excitement building into its inevitable crescendo. Whilst we're busy flitting about putting all the pieces in place we thought we should at least give you guys something to keep you going over the next few months. So, today ladies and gentlemen we are utterly thrilled to announce the artist-in-residence for ELCAF 2015 is none other than the multi-award winning illustrator Jillian Tamaki.
Jillian Tamaki is a Canadian cartoonist and illustrator. She is the co-creator of the graphic novel Skim (with Mariko Tamaki), which was listed as one of the New York Times' Best Illustrated Books of 2008 and was nominated for four Eisner Awards. Her second collaborative work with Mariko Tamaki, the New York Times bestselling graphic novel This One Summer, received a Caldecott Honor (the first GN to be given the Caldecott nod) and won the 2014 Governor General's Literary Award. Tamaki will be releasing a collected anthology of SuperMutant Magic Academy in 2015, published by Drawn and Quarterly. We cannot emphasise how thrilled we are to have such a talented and remarkable artist joining us to celebrate ELCAF 2015!
For more ELCAF news, make sure you check into their Facebook and Twitter @ELCAFest.