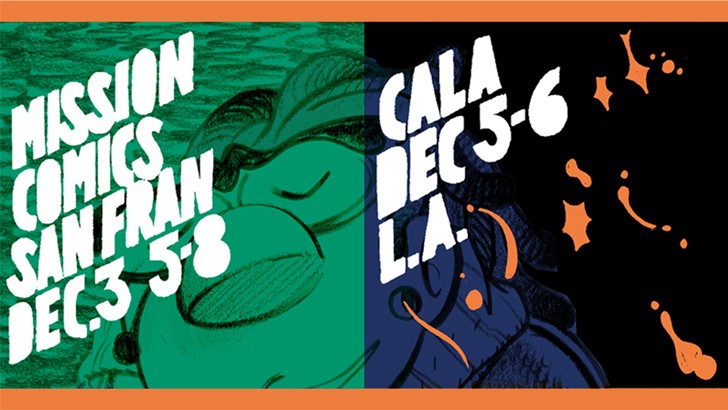 The Curveball Book Tour keeps on rollin', this time to the beautiful west coast!
Jeremy Sorese, the hard-travelling hero behind Curveball's epic sci-fi romance will be visiting California this week, where he will be sampling the finest that the Golden State has to offer.  Swimming pools, movie stars, avocados, and comics shops and festivals!
Jeremy will kick off the west coast portion of the Curveball book tour on Thursday, December 3rd, from 5pm to 8pm at the amazing Mission: Comics and Art in San Francisco.  He will be reading some of his work, and he'll be signing your copies of Curveball.
Then Jeremy will make his way south to Los Angeles, where he'll be exhibiting at the second annual Comic Arts Los Angeles!  CALA will be happening on December 5th and 6th, and Jeremy will be there both days to hang out and sell you your very own copy of Curveball.
Two more stops on the great Curveball Book Tour!  Hope to see you there!