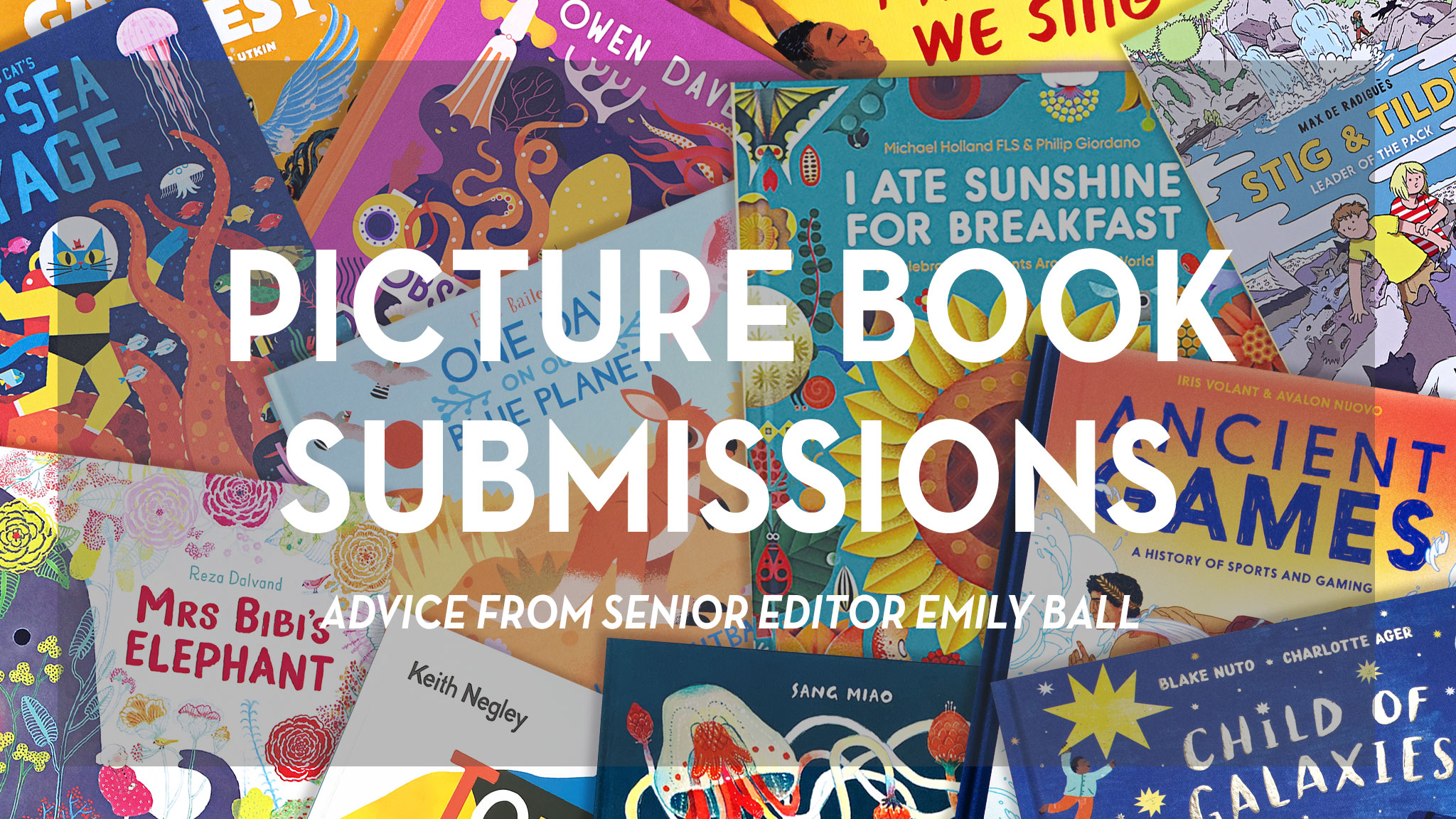 Emily is our Senior Editor, and she works almost exclusively on our Flying Eye titles. She works with authors and illustrators from the commissioning stage to the moment the book is sent to print. She has a Masters in Children's Literature from the University of Reading, and previously worked at Scholastic's London branch.
Take a read below to see Emily's advice on our submissions policies, and how best to present your work when contacting a publisher.
We're always on the hunt for new and unique stories, which is why we run our open submissions email. This allows all kinds of people, from all over the world, to reach us directly with their work. Despite spending most of my time working on current projects, I love delving into the submissions email and seeing if there are any gems hiding in there.
Although we aim to read and reply to each submission, we are a small team and do not always have time to reply to everyone! We get around 100 new submissions for children's illustrated books every week – so sometimes I barely make a dent. However, we still want to see them coming in, as I've commissioned some of my favourite projects through this process. One of our upcoming titles, the beautiful Child of Galaxies, is just one of those books.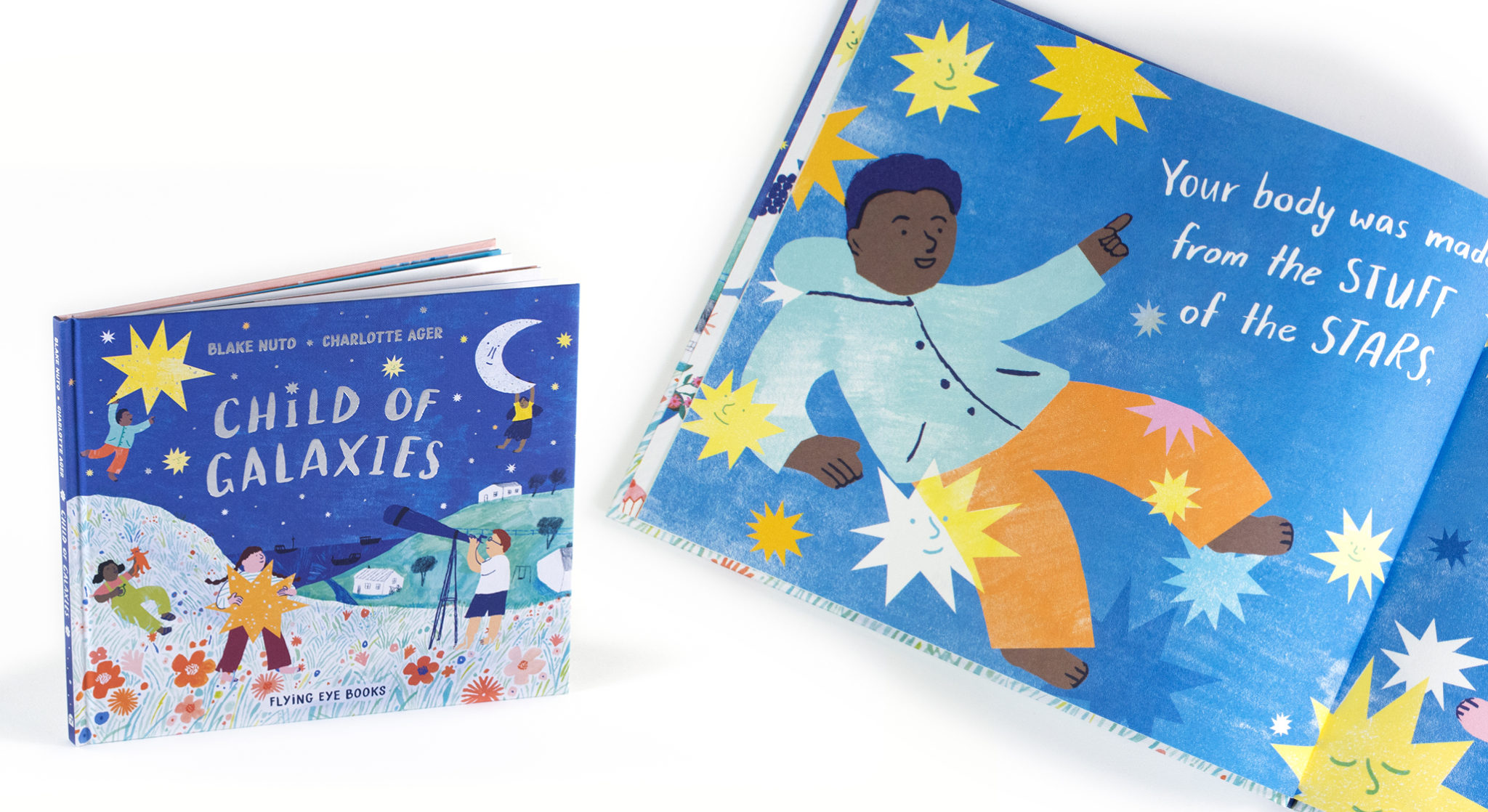 Child of Galaxies was submitted by Blake Nuto, a primary school teacher from Tasmania who writes in his spare time. I absolutely loved his poetic and touching text, and after bringing it to our monthly acquisitions meeting we swiftly made an offer and started the hunt for the perfect illustrator. When we saw Charlotte's art we knew her powerful yet heartfelt style was the right fit for such a moving story, and after showing her the text it seemed she thought the same – so we signed her up!
Child of Galaxies is out this May and we couldn't be more excited. It's a beautiful picture book about what it means to be alive and is excellent for teaching children about their place in the universe in a positive and life-affirming way. In our current situation, we feel proud to publish books like this and we sincerely hope you fall in love with it as much as we all did here. It's a stunner.
That's just one of many stories from our open submissions email, which shows it is possible to get published this way! Other books we've received through our submissions email include the award-winning book The Journey by Francesca Sanna.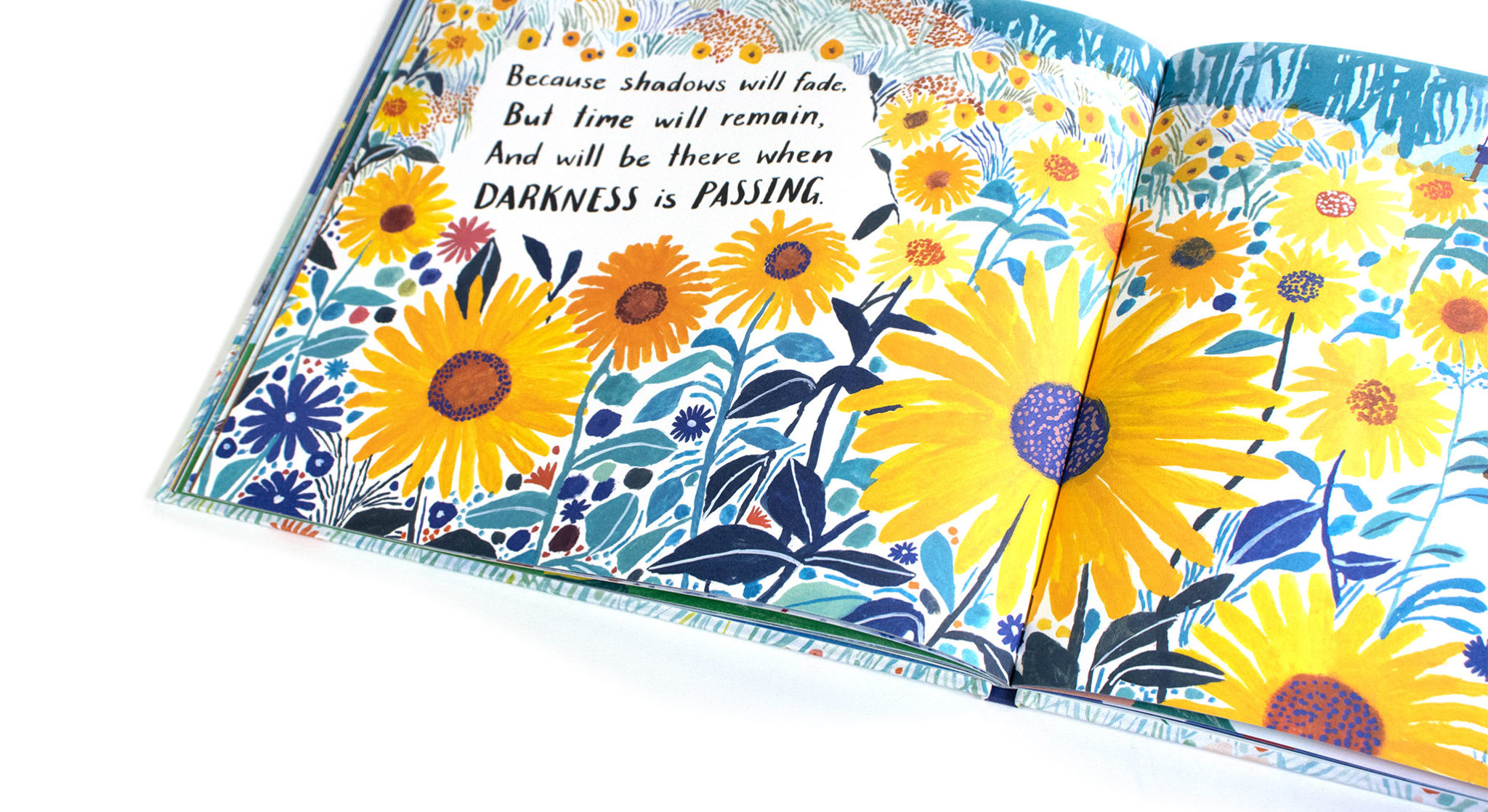 However, here's a few top tips that might help your picture book stand out if you're eager to send something in:
Keep your submission short and sweet. If you can't describe your book in 1-2 sentences, then it's either too complicated for a picture book or you haven't summed it up well enough. We flick through these emails quickly, so we want the gist of the story quickly, too.
Aim to attach whatever you're submitting to the email you send. We can't look at external links for security reasons. It also takes more time, which we often don't have a lot of. We're ok looking at low-res PDFs and Word documents, as we can always get in touch with you for more if we like what we see.
Do your research. Does your book fit our list? Every publisher is different, and we often get submissions that are great but not right for us. Research us and other publishers before submitting. You can do this by looking on ours and other publishers' websites, browsing online at books and seeing who published them and – when this is all over – heading into bookshops to look at other children's books that are already out there.
Think outside the box. As well as researching us as publishers, do some market research on your book, too. Think about whether a book like yours already exists and whether there would be room in the market for another one. What is your unique selling point? We love books that feel different and unusual, with a real story to their creation. If you think that's you – send it over.
Is your artwork right for us? If you are providing text and illustration, make sure your illustration is at the high standard we expect from our illustrators. A lot of people submit thinking they NEED to provide artwork alongside their text. You don't need to do this, as if we think the book is good, we will find the right illustrator ourselves. If you're not someone who has studied illustration, or has a background in illustration, it's unlikely we will go for your artwork, but we might still be open to your text.
Send in samples of the book, not just your artwork. Of course, if you think your art is good enough, we'd love to see it. A lot of our books are written and illustrated by the same person, so we know a lot of great illustrators are great storytellers too. Just please try to send in one or two spreads showing how you envision the book working, rather than an isolated drawing. We're also happy to see a link to your portfolio if it backs up a submission.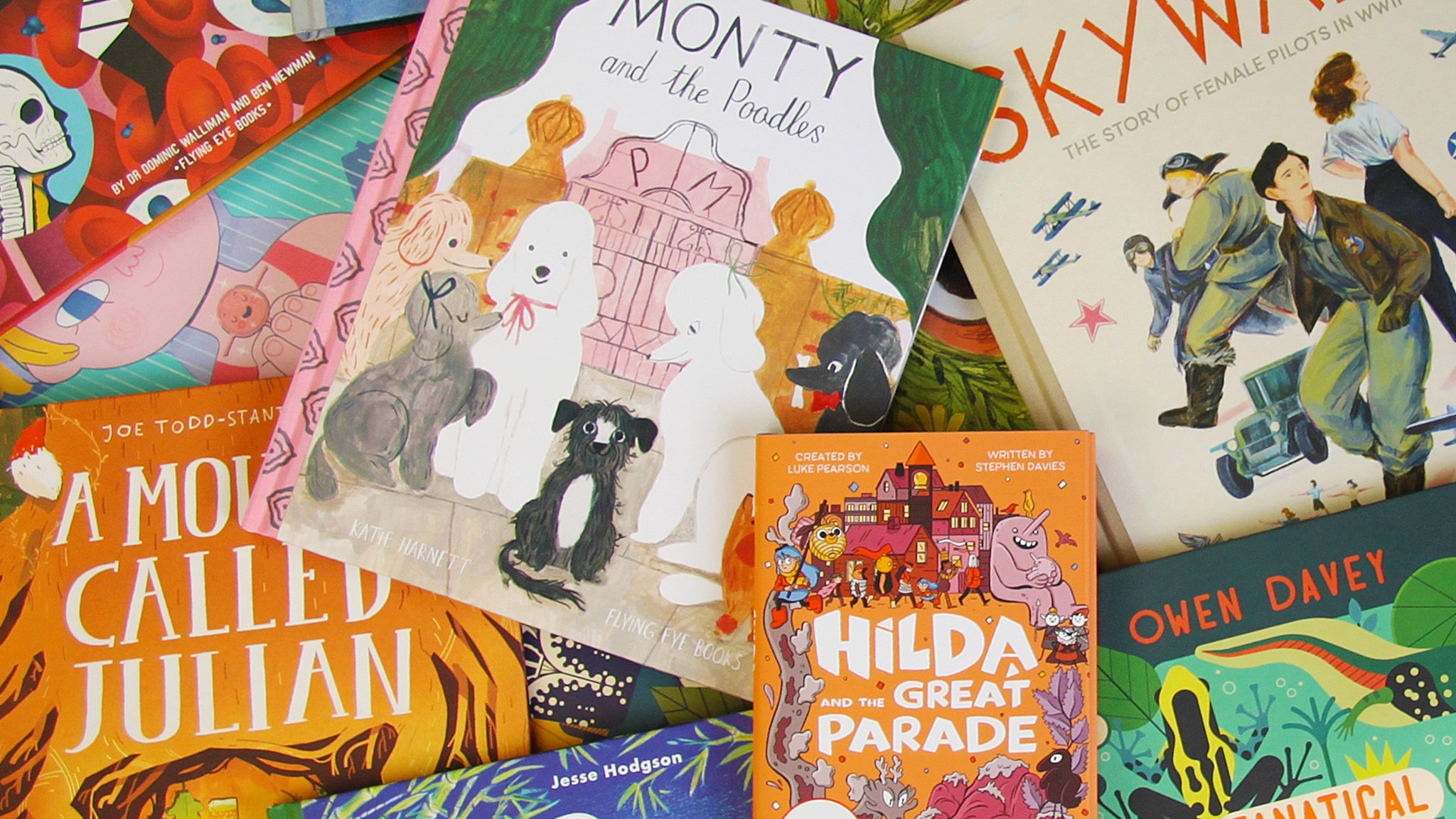 Avoid rhyming if you can … but there are exceptions. We tend not to go for rhyming books unless the rhyme is a huge part of the story/appeal. A lot of the time we get really interesting and fun stories into the inbox, but because the rhyme feels forced, we disregard them. If you can tell your story without rhyme, do it. If it feels like it needs to rhyme, make sure it's to a high standard.
Make every word count. Picture books are a collaboration of brilliant text with excellent illustration, and both do different things in a book. Try to make sure the words you're using are really intentional and won't just be repeated again in the illustration. We get a lot of submissions where the basic story is great, but it's way too wordy and over-explained. Try to cut back text if you think this is you and think about what's important to explain. In the words of the brilliant illustrator and author Judith Kerr:
"Children shouldn't be made to read anything unnecessary. I would never put anything in the text that was in the pictures. If you say, 'He was wearing red trousers,' and you see a boy wearing red trousers, it's a waste of their energy. I try to use as few words as possible, as well as possible."
And we completely agree.
Be open and willing to make changes. Publishing your book with us is a collaborative process. Sometimes we will find a text we like that needs work before we can take it to our acquisitions meeting. Or if we do take it to acquisitions, we may ask you to develop it more based on feedback from that before acquiring it. Then, if we acquire the book, it's likely we will edit it/ask you to change parts of it, to get it to be the best it can be. Therefore, we expect our artists/authors to be open to change, to listen to our feedback and to be willing to work hard to make the perfect book.
Keep trying and be patient. Don't be disheartened if you don't hear back from us, or if we reject your submission. We are a small team, with a small list, and we can't take on every book we like or reply to every submission we get. If you don't hear from us within 6 months, it's likely we've passed on your book and haven't been able to get back to you. If we do reply with bad news, that doesn't mean you should give up hope. Keep trying, researching, reading and thinking – one idea might not work, but there's plenty more where that came from and our emails are always open.
If you'd like to submit a children's book proposal to us here at Flying Eye please find the details here.