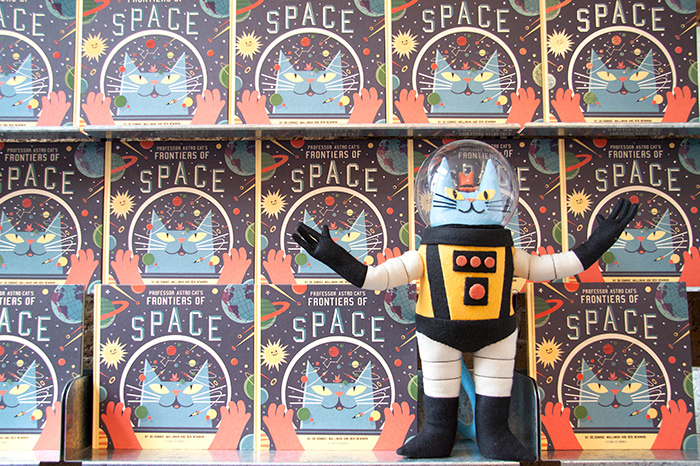 The wait is finally over! The long-awaited, eagerly-anticipated picturebook by Dr Dominic Walliman and Ben Newman is finally here. Professor Astro Cat's Frontiers of Space is brimful of information about the enormous expanse around our planet: The Universe.
Newman's stunning illustrations illuminate Dr Walliman's straightforward explanations and fascinating facts about the planets, the Sun, the Moon, stars, black holes, white holes, telescopes, space stations… and pretty much anything else you'd like to know about space.
As the cold winter nights draw in, we'll be looking up at the starry sky with Astro Cat by our side, armed with a better understanding of the night sky that moves above us. Why not join us?
You can pre-order your book here.
For those of you who are as eager as us to get started, we're giving away a free Astro Cat tote bag with the first 300 pre-orders of the book via our online store.
Science and Space is not just for geeks!? Carry your copy of the Professor's book and your exclusive tote with pride Astro-cats!