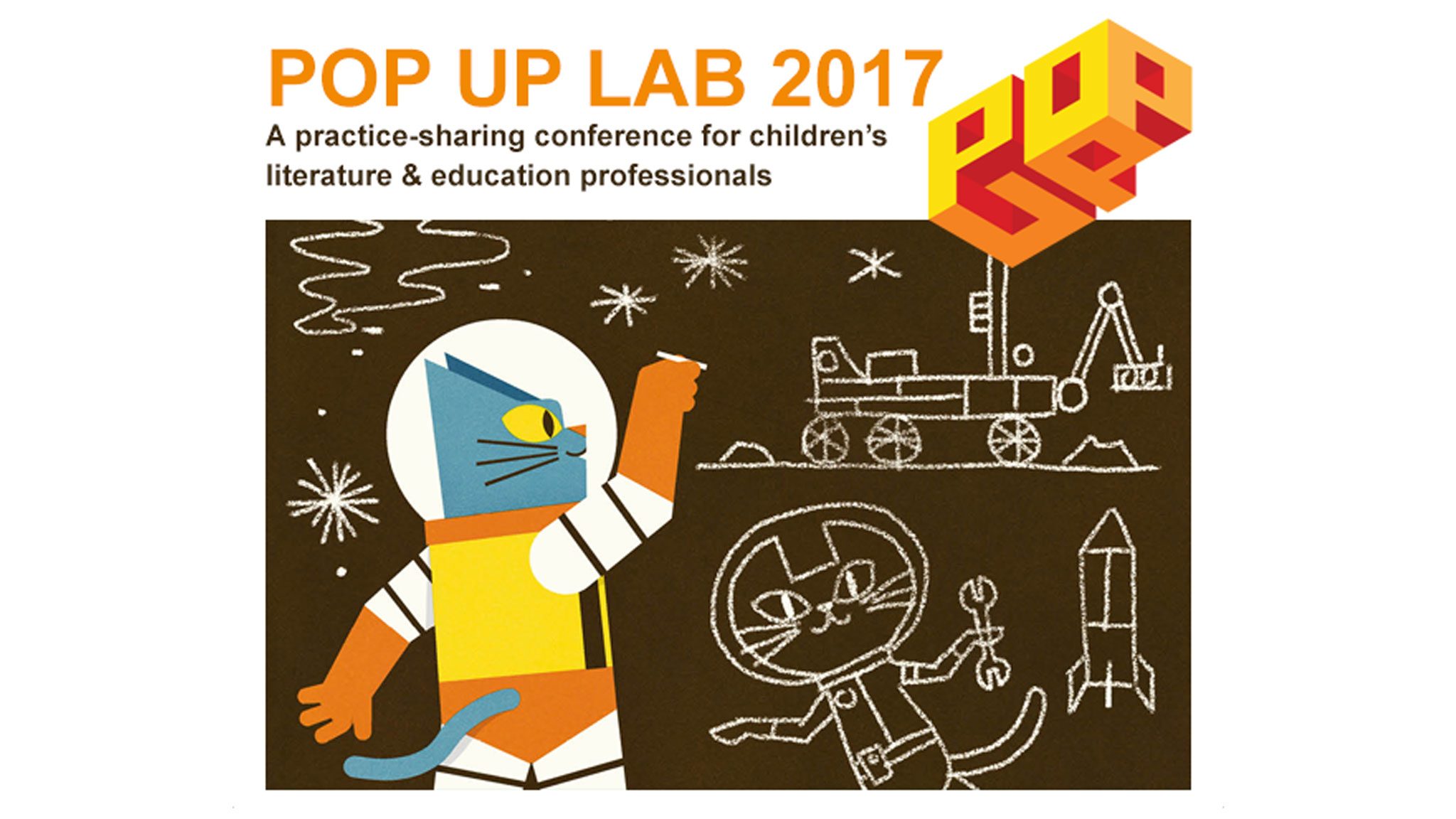 9th – 10th November | Peterborough, UK
Nobrow / Flying Eye Books are proud to announce our partnership with Pop Up and Transbook to bring you an exciting new practice-sharing conference for children's literature and education professionals featuring over 30 hands-on workshops, demonstrations, collaborations and converstations… Pop Up Lab
Lab invigorates practice and programming by exploring imaginative approaches to engaging young readers and writers with literature! This year's Lab focuses on 'visual storytelling' – the reading, teaching, making & publishing of illustration and comics – in the UK & internationally.
Attendees will be able to choose up to 6 sessions per day from a packed programme of 30 hands-on workshops, demonstrations and conversations with 28 organisations and individuals. Many sessions are artist-led. Attendees can explore several strands running through the visual storytelling theme – including 'digital resources and practice', 'language and translation' and a strong international presence – but you do not need to be experts or practitioners in those fields: because Pop Up Lab is cross-sector space in which to explore and experiment, share practice and learn new things.
 A full programme schedule is available at www.pop-up.org.uk/lab2017 and attendees will be asked to choose sessions in advance.
Tickets available: One day and two day.
Sesssions, amongst others, by: Arts Basics for Children (Belgium) / Bright Emporium / Centre for Literacy in Primary Education / Emma Press / Exploring Senses / Fundacion la Fuente (Chile) / Government Art Collection / Hamelin (Italy) / Historic Royal Palaces / House of Illustration / Let's Be Brief / Literature Wales / Metal Culture / Montreuil Children's Book Fair (France) / Nobrow & MiniLab / Positive Negatives / Stephen Spender Trust / Tantagora (Spain) / The Night Zookeeper / Tiny Owl / Translators in Schools / Why Comics? / Writers Centre Norwich  – plus a whole host of illustrators & comics artists!